Bianca & Ad, Girona, Spain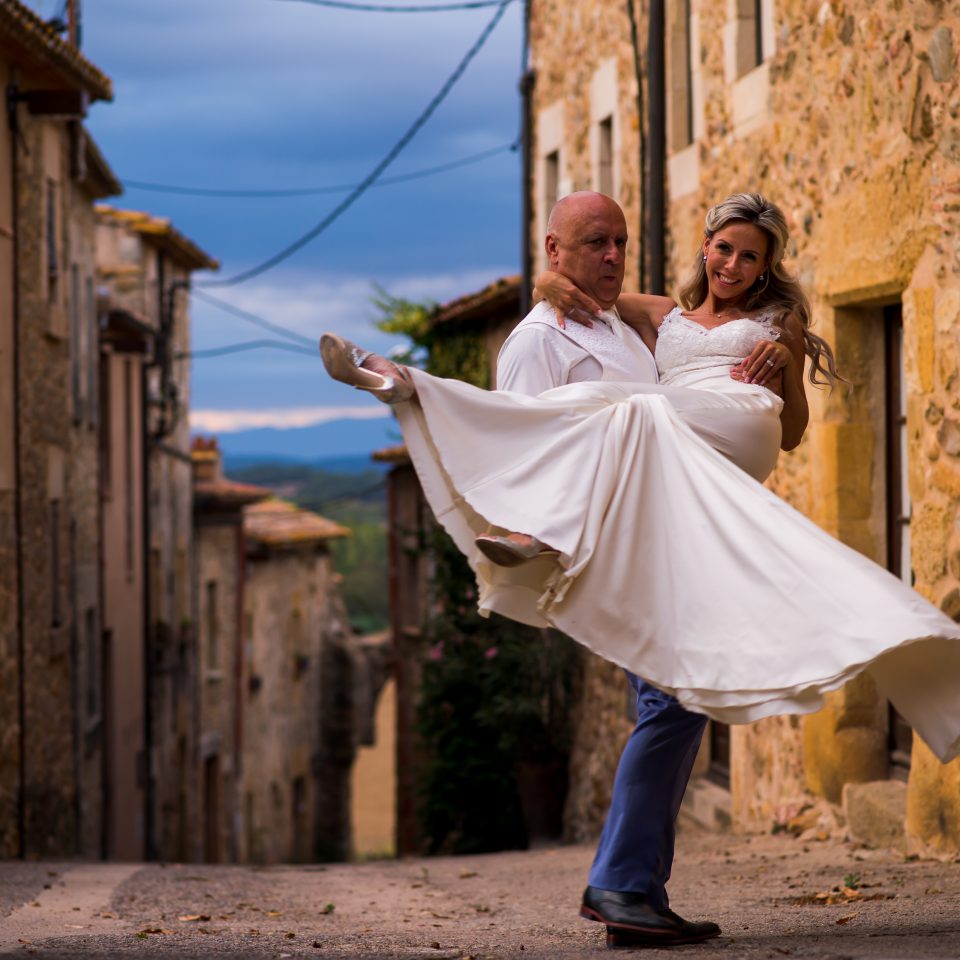 "Our 3-day wedding celebration took place in Spain in September 2017. Here, together with our family and friends, we enjoyed exceptionally beautiful days. Since I was very perfectionistic, we were looking for a wedding planner with sufficient experience, someone who works in a structured way with an eye for details and with whom it would click well.
These qualities describe Annelies very well. We have worked intensively for 9 months and besides the business aspect it was also "gezellig". I particularly liked the way Annelies communicated with the location and the transport on the spot. This was a lot of work and with a location abroad I would advise everyone to outsource this.
Because Art2Arrange has a large and professional network, we had quite quickly found a photographer and flower supplier who met our (high) expectations and style. When the guests arrived, everything was arranged and the party could begin! These were three crazy days, in all respects.
Without Annelies and her team, our wedding would never have been so wonderful and relaxed. Not only that, but the suppliers that have been brought in have done a great job. Annelies, thanks again for everything and good luck with your passion @ Art2Arrange! Love, Ad & Bianca"