GETTING MARRIED IN THE NETHERLANDS
The Netherlands has so many beautiful and authentic wedding locations, it's hard to know where to start looking if you wish to get married here. Is it your dream to have a summer beach wedding by the sea? Do you want to get married in a castle, a beautiful estate, in the woods or in that quaint barn you used to go to as a child? Or would you rather celebrate your big day in a modern and industrial setting such as at a night club, an old factory or a museum? From our start in 2011 we have organized so many different kinds of weddings in the most authentic and inspiring locations. We have seen small and intimate gatherings, luscious affairs in the heart of a vibrant city, soulful celebrations in the countryside, festival weddings that lasted for several days and romantic boutique weddings….No matter how big or small you wish your day to be, Art2Arrange knows all the hotspots ands hidden gems for each budget. Do you want to know more about getting married in the Netherlands? Contact us and we'll tell you all about it.
GETTING MARRIED IN AMSTERDAM
In addition to Dutch couples, many expats and foreign couples decide to get married in Amsterdam. The canals, the small bridges, the parks: Amsterdam sets the stage for that romantic, picture-perfect wedding in the Netherlands. Touring the city by boat while enjoying your champage and cake, dining with your friends and family in one of Amsterdam's finest restaurants – the sky is the limit.
If you want to organize a small intimate wedding in Amsterdam, then take a look at our new concept "My Wedding Amsterdam". There we have put together six different wedding packages with different themes that will serve as a base line for your big day.
MY WEDDING AMSTERDAM
LOCATIONS OUTSIDE OF TOWN

The majority of the weddings that Art2Arrange organizes take place in larger cities, such as Amsterdam, Utrecht, The Hague and Rotterdam or in areas surrounding these cities. Many of our couples choose to get married in the countryside just outside of the city so that both are easily accessible. So, are you looking for a wedding venue in the countryside or a less urban setting, but is still close to the vibrant city? Because of our longstanding experience we know various beautiful rural locations that are located near the major cities in the Netherlands. Gorgeous country houses, romantic castles at the edge of the forest and relaxing beach locations. One of the advantages of choosing such a venue is that you will have plenty of room for your guests to stay over which is especially handy if you have guests visiting from abraod.
EXPAT WEDDINGS & ELOPEMENTS

Amsterdam is a popular wedding destination for foreign couples and expats who live in the Netherlands. The city has an international feel to it, but is also snug and intimate. On top of that, Amsterdam has fantastic wedding locations. We can organize a wedding on the industrial grounds of the NDSM-wharf, one of Amsterdam's hot spots. Or what about a luscious celebration in The Loft, a penthouse in the trendy ADAM tower that overlooks the city? Just think of that stunning view! A fancy ceremony in one of Amsterdam's finest hotels is also an option. Can you already see yourselves walking out of your hotel and wandering around those gorgeous streets with the famous canals? Art2Arrange works with a number of wedding venues in and just outside of Amsterdam.
So, are you an expat couple? Or do you live abroad but wish to get married in the Netherlands? Then you've come to the right address. We have years of experience in organizing expat weddings and romantic elopements and, therefore, know exactly what it takes to make your wedding in the Netherlands a day to never forget.
MARRIED BY LAW IN NL
In the Netherlands you are only married by law if one of you has the Dutch nationality or is a resident of the Netherlands. Perhaps you don't meet these requirements, but it's still your wish to tie the knot in this beautiful country. Well, no need to worry then! You can always choose to just have the ceremonial wedding and true celebration here. We know the best multilingual wedding registrars in the busines and they are sure to make your ceremony one to never forget. When you get married by law in the Netherlands you first have to register your intended marriage online. Make sure to do this at least two weeks in advance. It used to be the case that you could only get married by law at city hall but, while this is still possible, nowadays your not bound to this specific 'venue' anymore. These days you can get officially married anywhere you want, from beach to your own back yard.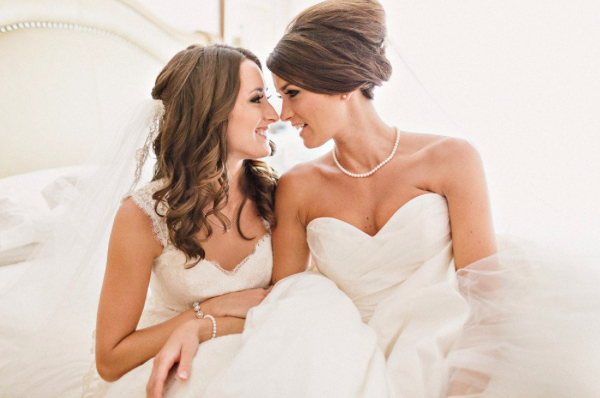 SAME SEX / GAY WEDDING IN NL
You can get legally married in the Netherlands as a same sex/gay couple as of 2001.
Cookies
We gebruiken cookies op onze website om u de meest relevante ervaring te bieden door uw voorkeuren en herhaalbezoeken te onthouden. Door op "Accepteren" te klikken, stemt u in met het gebruik van ALLE cookies.
-
We use cookies on our website to give you the most relevant experience by remembering your preferences and repeat visits. By clicking "Accept", you consent to the use of ALL the cookies.
Read More
.
Privacy Overview
This website uses cookies to improve your experience while you navigate through the website. Out of these, the cookies that are categorized as necessary are stored on your browser as they are essential for the working of basic functionalities of the website. We also use third-party cookies that help us analyze and understand how you use this website. These cookies will be stored in your browser only with your consent. You also have the option to opt-out of these cookies. But opting out of some of these cookies may affect your browsing experience.