TROUWEN IN NEDERLAND
Ons land heeft zoveel mooie en originele trouwlocaties, je weet bijna niet waar je moet beginnen als je wilt trouwen in Nederland. Dromen jullie van een zomerse beach wedding aan zee? Willen jullie trouwen in een kasteel, een landhuis in het bos of op een landelijk gelegen boerderij? Of willen jullie juist een funky huwelijksfeest in een moderne setting, zoals een nachtclub of museum? Sinds onze start in 2011 organiseert Art2Arrange de meest uiteenlopende bruiloften op de meest uiteenlopende locaties. Klein en intiem, middenin een grote stad of juist op het platteland, een meerdaagse festival wedding, een romantische boutique bruiloft…Waar jullie ook voor kiezen, wat jullie budget ook is, Art2Arrange kent de leukste trouwlocaties en leveranciers in heel Nederland. Meer weten over trouwen in Nederland? Neem dan contact met ons op.
TROUWEN IN AMSTERDAM
Naast Nederlandse stellen, kiezen ook veel expats en buitenlandse stellen ervoor om te trouwen in Amsterdam. De grachten, de bruggetjes, de parken: Amsterdam is een perfecte setting voor een romantisch huwelijk in Nederland. Varen door de grachten met een salonbootje met taart en champagne, heerlijk dineren met jullie vrienden in één van de vele toprestaurants van Amsterdam, zien jullie het al voor je?
Mochten jullie een kleine intieme wedding willen organiseren in Amsterdam en op zoek zijn naar een leuke invulling, kijk dan ook eens naar ons nieuwe concept "My Wedding Amsterdam". Wij hebben 6 verschillende wedding pakketten samengesteld die als uitgangspunt kunnen dienen voor jullie grote dag.
MY WEDDING AMSTERDAM
BUITENLOCATIES/ LOCATIES BUITEN DE STAD

Veel van de bruiloften die Art2Arrange organiseert vinden plaats in de grotere steden Amsterdam, Utrecht, Den Haag en Rotterdam óf net daarbuiten. Veel bruidsparen kiezen namelijk bewust voor een prachtige trouwlocaties middenin de natuur net buiten de stad en er zijn meerdere mooie buitenlocaties waar wij vaker mee samenwerken. Een prachtig landhuis of romantisch kasteel aan de rand van het bos, een mooi e orangerie op een intiem landgoed of een relaxte trouwlocatie aan de kust? Het voordeel van dit soort locaties is dat je er met gemak jullie gasten kunt onderbrengen – handig als jullie bruiloft een internationaal karakter heeft en er veel mensen uit het buitenland komen. Kiezen jullie voor een bruiloft met allure op een stijlvolle locatie buiten de stad?
EXPAT WEDDINGS & ELOPEMENTS

Amsterdam is een populaire trouwbestemming voor buitenlandse koppels of expats die in Nederland wonen. De stad heeft internationale allure, maar is ook knus en intiem. Bovendien vind je in Amsterdam fantastische trouwlocaties. Zo kunnen wij een festival wedding organiseren op de industriële NDSM-werf, momenteel dé hotspot van Amsterdam Noord. Een fancy feest op grote hoogte in The Loft, een penthouse in de ADAM toren met uitzicht over de stad of een chique ceremonie in één van de mooie hotels aan de Amsterdamse grachten? Ook dat kan. Art2Arrange werkt samen met een groot aantal trouwlocaties in Amsterdam, en ook daarbuiten.
Zijn jullie een expat koppel? Of wonen jullie in het buitenland, maar willen jullie graag trouwen in Nederland? Dan zijn jullie bij Art2Arrange aan het goede adres. Wij hebben veel ervaring met het organiseren van expat weddings en weten precies wat hier allemaal bij komt kijken. Ook als jullie er met z'n tweetjes tussenuit willen voor een romantische elopement in binnen- of buitenland, kun je bij ons terecht.
TROUWEN VOOR DE WET IN NL
In Nederland is het alleen mogelijk voor de wet te trouwen als één van jullie de Nederlandse nationaliteit heeft of woonachtig is in Nederland. Voldoen jullie niet aan één van die voorwaarden? Geen probleem, dan kies je voor een ceremonieel huwelijk. Wij kennen de leukste ceremoniesprekers (BABSen) die in meerdere talen een prachtige ceremonie zoals jullie dat willen kunnen voltrekken.
Trouw je in Nederland wel voor de wet, dan kun je online aangifte doen van jullie voorgenomen huwelijk, want sinds 2015 is de officiële ondertrouw komen te vervallen. Let op dat je dit minimaal 2 weken en maximaal 1 jaar voor de trouwdatum hebt geregeld. Trouwen voor de wet kun je doen in het gemeentehuis, maar het kan inmiddels ook op honderden andere trouwlocaties – van het strand tot je achtertuin!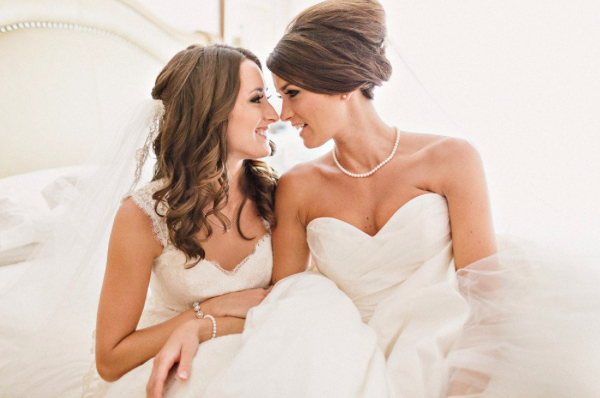 SAME SEX / GAY WEDDING IN NL
Sinds 2001 is het in Nederland mogelijk om als same sex/ gay koppel voor de wet te trouwen.
Cookies
We gebruiken cookies op onze website om u de meest relevante ervaring te bieden door uw voorkeuren en herhaalbezoeken te onthouden. Door op "Accepteren" te klikken, stemt u in met het gebruik van ALLE cookies.
-
We use cookies on our website to give you the most relevant experience by remembering your preferences and repeat visits. By clicking "Accept", you consent to the use of ALL the cookies.
Read More
.
Privacy Overview
This website uses cookies to improve your experience while you navigate through the website. Out of these, the cookies that are categorized as necessary are stored on your browser as they are essential for the working of basic functionalities of the website. We also use third-party cookies that help us analyze and understand how you use this website. These cookies will be stored in your browser only with your consent. You also have the option to opt-out of these cookies. But opting out of some of these cookies may affect your browsing experience.