ART 2 ARRANGE
WEDDINGS & EVENTS
At Art2Arrange we offer first class service for weddings and business events in the Netherlands and abroad. We create magical experiences for our clientele and always do so with a personal touch. Take a look around and read more about how we help you dream big. In our testimonials you can read about people's personal experiences. In their stories you will find how our clientele has enjoyed the way in which Art2Arrange has passionately catered to their needs and wishes. Are you curious about what we could do for you? We would love to meet for a personal consultation in which we discuss how our services could be best implemented to turn your event into a memorable experience.
Photos : Alexandra Vonk Photography, Eppel Fotografie, Studio Damon, Yes I Do Photography,  Susan documentaire bruidsfotografie
Get in touch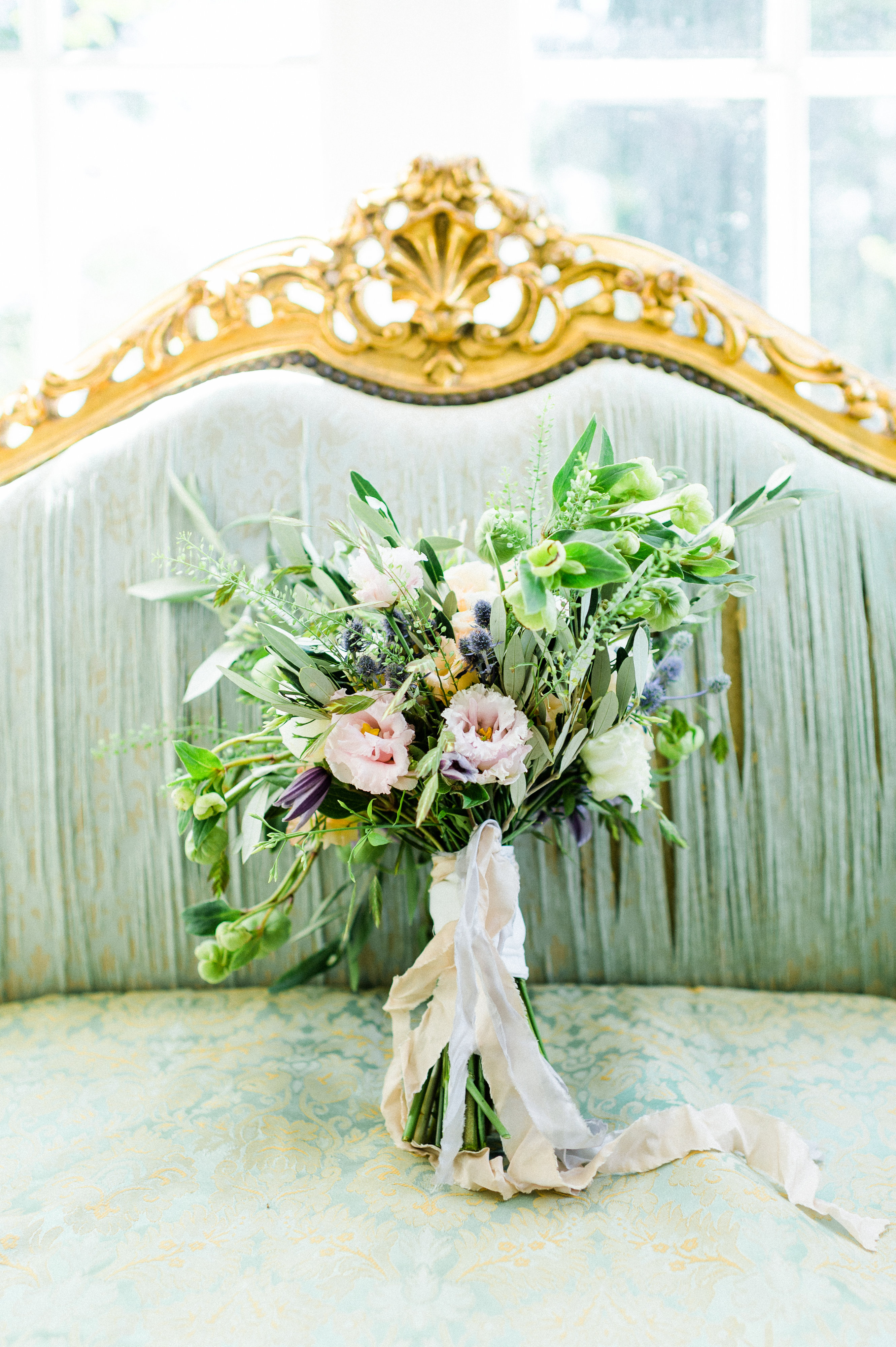 WEDDINGS
You are engaged, pop the champagne! The fun has begun, but where to start? Will you tackle the wedding planning yourselves, or would you rather consult a professional who can transform your every wish into reality? We assist our clients in creating memorable celebrations that exceed expectations. Our personal approach to wedding planning guarantees that the weddings we create are magical and reflect the wishes and sense of style of our clients. Working in the (international) events sector for years, we have an exceptional organizational network of suppliers who are just as passionate and skilled as we are.
From the 'yes' to the 'I do', every part will be perfect. No matter what you choose – a small intimate gathering, a festival wedding, a lavish affair that lasts several days – Art2Arrange passionately makes sure that all celebrations meet your budget and reflect your unique sense of style. Together we will make sure that your big dreams come true and the small details are taken care of.
Wedding Services
TESTIMONIALS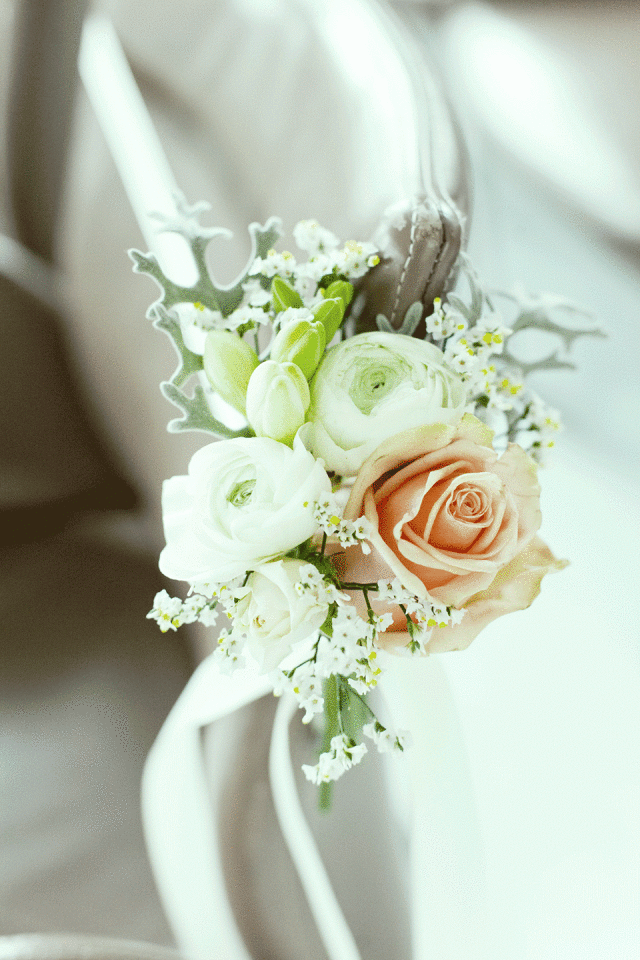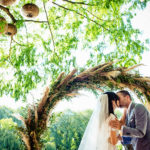 Je hebt zakelijk inzicht, nauwkeurigheid en talent nodig voor de logistieke planning. Maar ook creativiteit, sociale intelligentie, integriteit, eerlijkheid, flexibiliteit en humor zijn belangrijk. Naar mijn mening bezit Annelies al deze kwaliteiten! Dit maakt haar een heel fijn persoon om mee te werken.
You need business insight, accuracy and talent for the logistic planning. But also creativity social intelligence, integrity, honesty, flexibility and humor are important. In my view, Annelies possesses all these qualities! This makes her a very nice person to work with.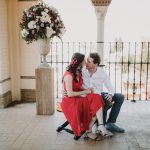 Het zijn de kleine dingen die het verschil maken. In plaats van 'goed' is het 'fantastisch'…
It's the little things that take it from 'fine' to 'fantastic'...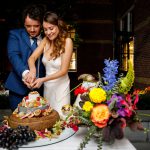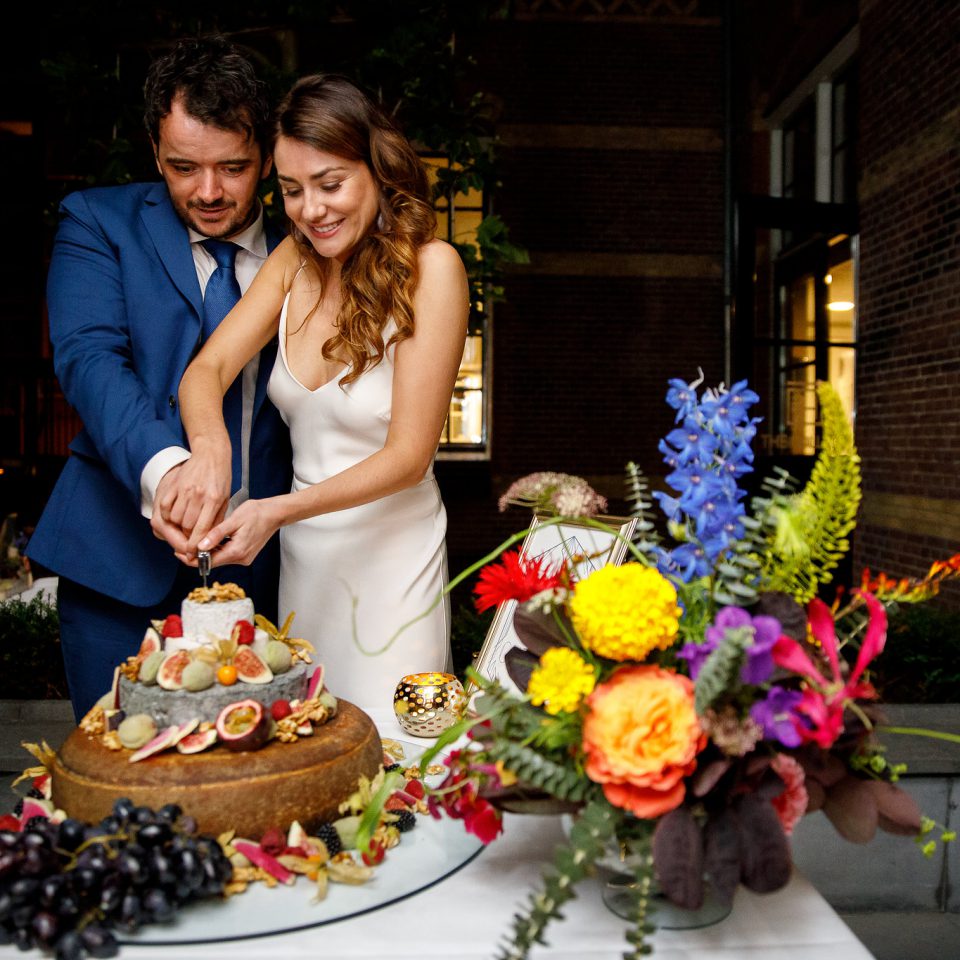 Annelies is echt unique! Ze is rustig, stijlvol en heeft een fijne energie.
Annelies is truly one of a kind! She is calm, has a wonderful energy and delivers everything with style and grace.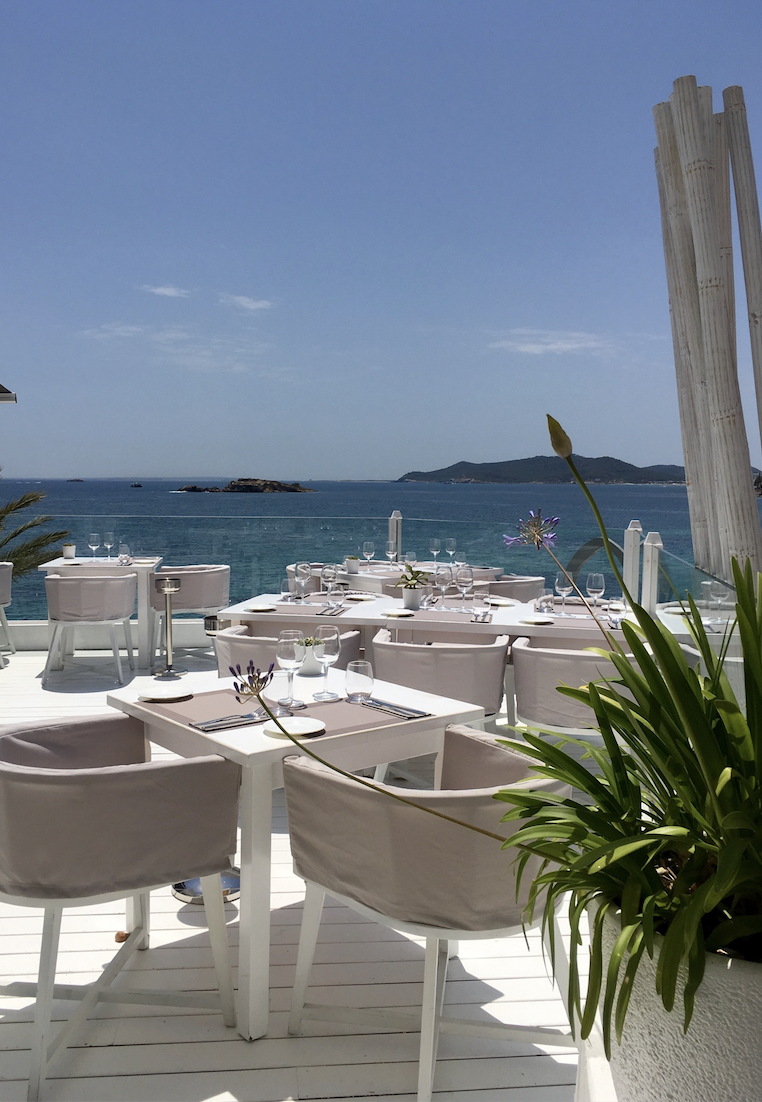 EVENTS
Organizing a business event in which a unique experience is created and something is truly set in motion? Matching your target audience and perfectly designed? Art2Arrange is also the way to go for national and international business events. Here at Art2Arrange we know how to combine our  knowledge of the corporate market with our years of practical experience, organizational talent, our large network and original vision. We are creative, yet hands-on and pragmatic. Whether you want a motivating incentive trip, an anniversary dinner, an unforgettable company party, a product launch, charity event or you're about to launch a new company: we are here to provide support from start to finish; from concept to execution, from styling to production. Whatever the business event, our shared goal is to create a success story. To convey a clear message. To pamper the guests. To make the most of your event and create an experience to never forget.
Event Services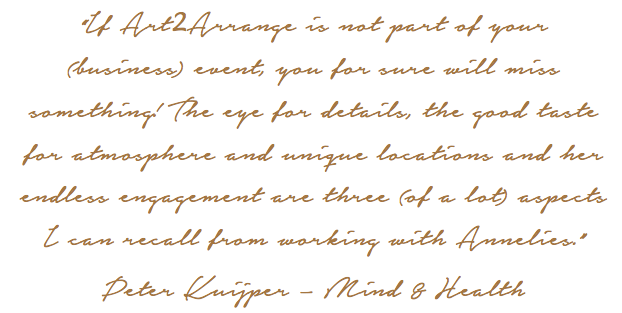 Cookies
We gebruiken cookies op onze website om u de meest relevante ervaring te bieden door uw voorkeuren en herhaalbezoeken te onthouden. Door op "Accepteren" te klikken, stemt u in met het gebruik van ALLE cookies.
-
We use cookies on our website to give you the most relevant experience by remembering your preferences and repeat visits. By clicking "Accept", you consent to the use of ALL the cookies.
Read More
.
Privacy Overview
This website uses cookies to improve your experience while you navigate through the website. Out of these, the cookies that are categorized as necessary are stored on your browser as they are essential for the working of basic functionalities of the website. We also use third-party cookies that help us analyze and understand how you use this website. These cookies will be stored in your browser only with your consent. You also have the option to opt-out of these cookies. But opting out of some of these cookies may affect your browsing experience.