Jennifer & Ryan, Elopement Amsterdam
Toen de Amerikaanse Jennifer – zelf bruidsfotograaf – en haar geliefde Ryan besloten Amsterdam te kiezen voor hun elopement, kwamen ze al snel bij Art2Arrange terecht.
Hun specifieke vraag? Of we rondom hun intieme, ceremoniële bruiloft een echte love story konden creëren. Met andere woorden: of wij voor die dag voor alle details konden zorgen, van het regelen van de bloemen tot en met het vervoer, het reserveren van het restaurant, de champagne en de taart. Jennifer en Ryan trouwden met z'n tweetjes op een bruggetje in de Jordaan en gingen daarna voor taart en champagne naar het Vondelpark. Onlangs organiseerden we ook voor het Amerikaanse stel Lindsey en Andrew een elopement in Amsterdam. Hun ceremonie vond plaats in het park, met taart en champagne. Daarna stapten ze op een salonbootje voor een romantische tocht door de grachten.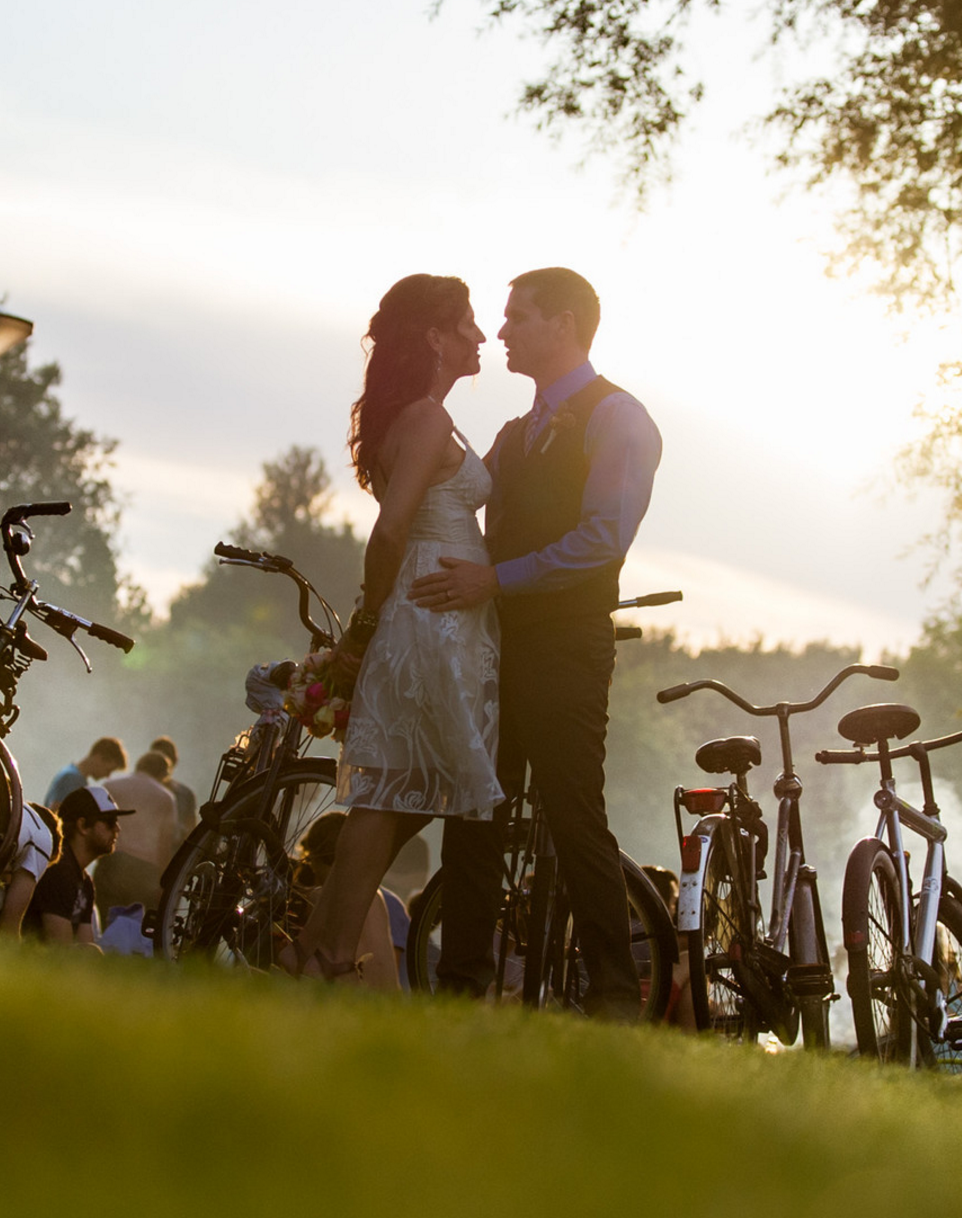 "Eén van de vragen die Ryan en ik vaak kregen nadat we terugkwamen van onze honeymoon was hoe we dat nou hadden aangepakt, onze elopement naar het buitenland. Wedding planning an zich is al stressvol genoeg, helemaal als je duizenden kilometers van je trouwlocatie woont. Wij schakelden daarom Art2Arrange in als wedding planner en ik kan het iedereen aanraden. Het grappige is dat we in eerste instantie helemaal niet zo enthousiast waren over Amsterdam, maar daar kwamen we al snel op terug. We were blown away! Nadat we van Annelies een offerte hadden ontvangen en besloten met haar in zee te gaan, was alles binnen zes weken geregeld. We hadden blind vertrouwen in haar en dat was het helemaal waard. We konden ons volledig focussen op de intieme ceremonie en de committent die we met z'n tweetjes aangingen."