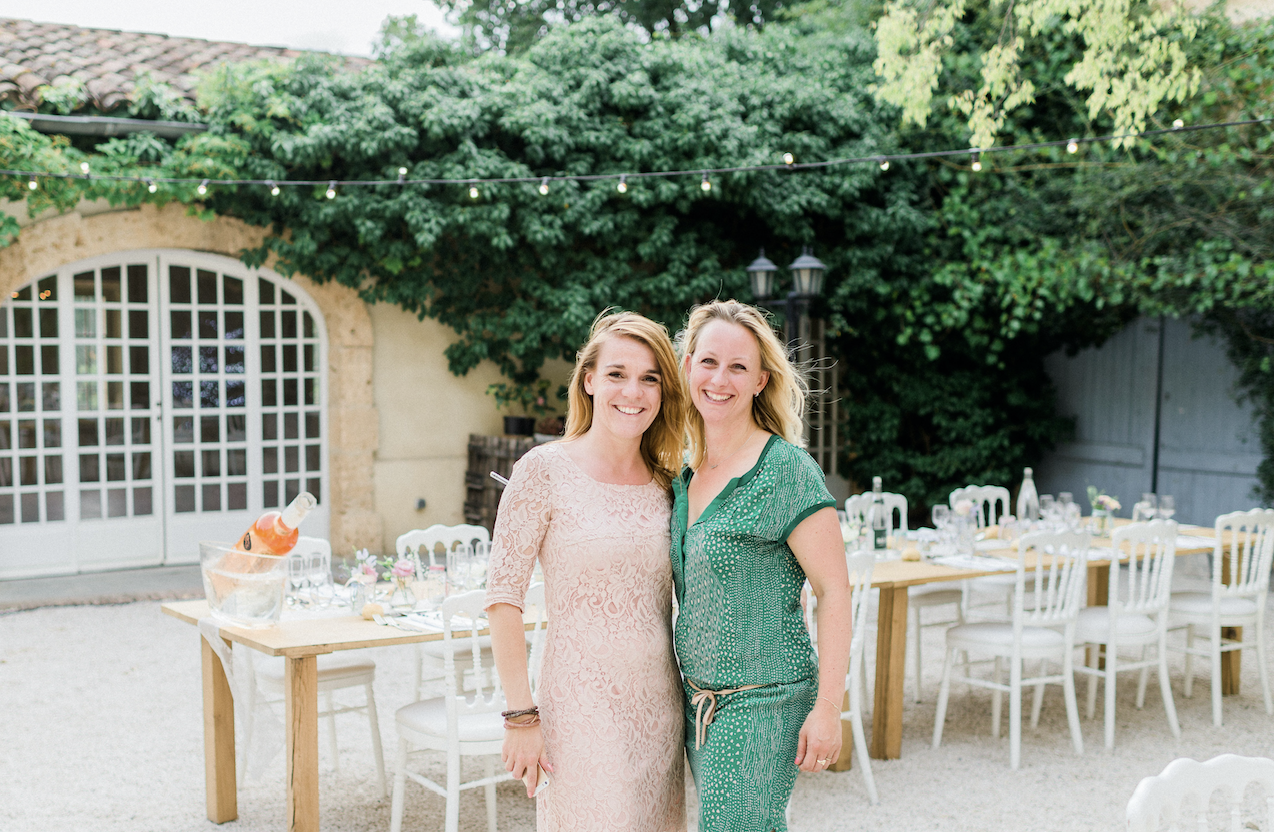 Styling a wedding is something far larger than just the visual look of the day. You have to ask yourselves: what kind of 'mood' do we want to create? Setting the tone for your wedding has to do with the venue you choose, the music you select, the invitations you send and the type of food you select. All of this depends on the ideas you have about what kind of day you want. Perhaps you have a specific theme in mind that entails asking your guests to abide by a certain dress code? And what kind of look do you want? Would you like the traditional wedding with a classic look & feeling including that elegant dinner party? Or does your heart beat faster for the easy-going festival wedding where your guests can dance to your favorite music in the great wide open while enjoying delicious food from a multitude of food trucks? And, as many couples nowadays, you might want your theme to be reflected in the tiniest details, like your own logo on your wedding invitations and menus. It's the small things that come together to create a unifying story, your story. Art2Arrange would love to sit down with you and design your total wedding concept. Based on your personal wishes we will create a styling plan which, accordingly, we will bring to life. Don't hold back on your dreams and wishes, the sky is the limit. We have years of experience in planning and designing all kinds of wedding. Just imagine a burlesque wedding with bridesmaids in corsets and high heels and a whiskey & cigar bar including a barber for the gentlemen. Or what about a lovely boutique wedding with beautifully set tables, gorgeous china, amazing flowers and centre pieces, twinkling lights and lanterns in a fruit vinyard?
Art2Arrange has a longstanding relationship with Marte Glasbergen from Bloom Your Life. We love working with her, both in the Netherlands and abroad, because of her expertise in wedding decorations and flower arrangements.  Moreover, depending on your needs, we might decide to add an extra stylist to the team.
GO BACK TO OVERVIEW WEDDING SERVICES
Cookies
We gebruiken cookies op onze website om u de meest relevante ervaring te bieden door uw voorkeuren en herhaalbezoeken te onthouden. Door op "Accepteren" te klikken, stemt u in met het gebruik van ALLE cookies.
-
We use cookies on our website to give you the most relevant experience by remembering your preferences and repeat visits. By clicking "Accept", you consent to the use of ALL the cookies.
Read More
.
Privacy Overview
This website uses cookies to improve your experience while you navigate through the website. Out of these, the cookies that are categorized as necessary are stored on your browser as they are essential for the working of basic functionalities of the website. We also use third-party cookies that help us analyze and understand how you use this website. These cookies will be stored in your browser only with your consent. You also have the option to opt-out of these cookies. But opting out of some of these cookies may affect your browsing experience.