EXTRA SERVICES
Rest easy, because the planning of your wedding, the styling of your wedding, selecting the location, selecting suppliers, a wedding consultation, the Tour of Inspiration and/ or the master of ceremonies' tasks can be outsourced to Art2Arrange. You can choose which tasks you want us to handle, no matter where you decide to get married. On top of this we provide several additional services as well, such as planning your honeymoon, applying for your wedding documents for your destination wedding or arranging your bachelor(rette) party.
WEDDING DOCUMENTS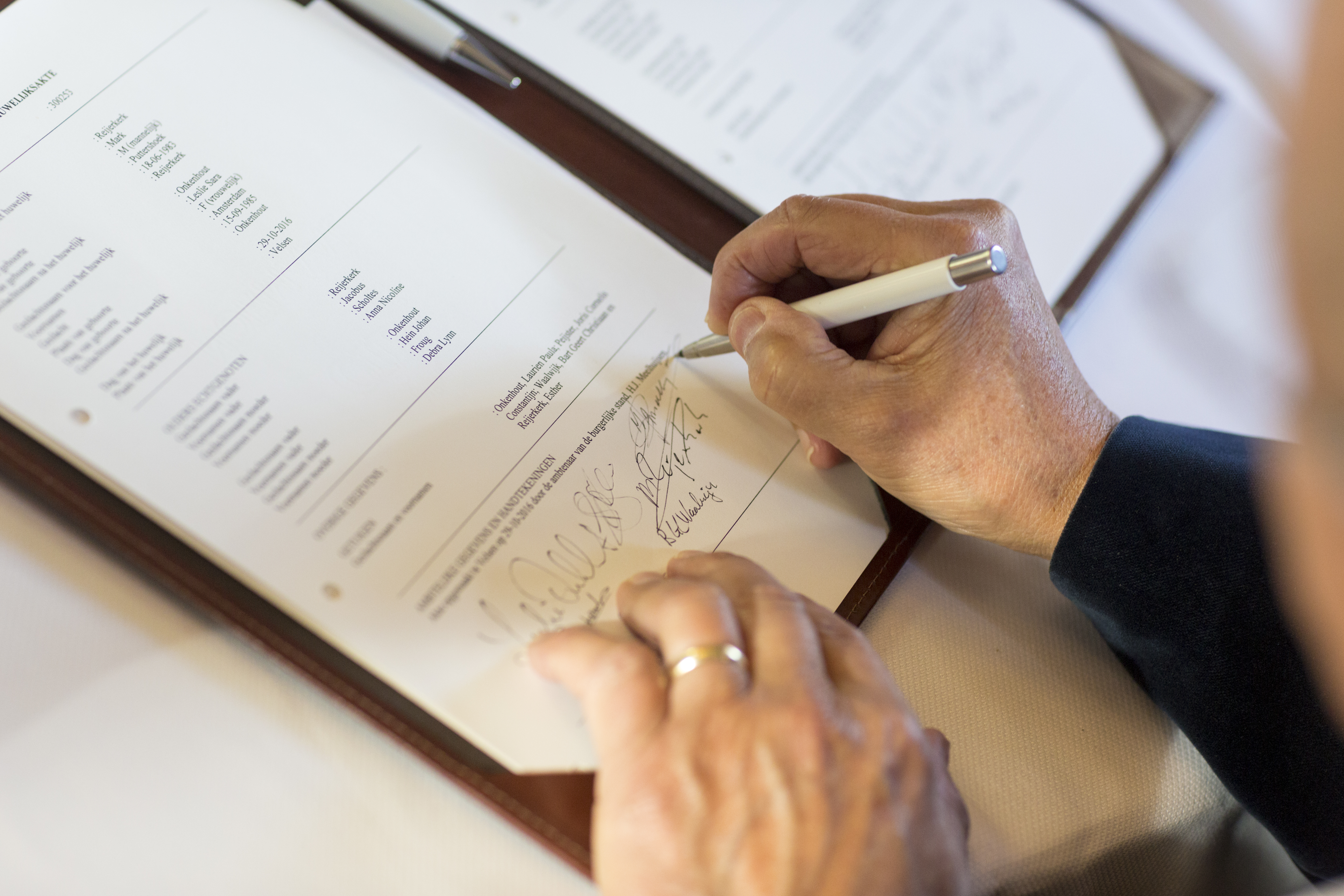 The romantic aspects of your destination wedding are, probably, what appeal most to the two of you. Trying on wedding dresses or going to the appointment where you have your suit tailored with the people you love most, sampling wedding cakes and hors d'oeuvres, visiting your wedding venue and day dreaming about your special moment are all part of the magical experience of planning your wedding. However, there are many practical things that need to be taken care of as well. If you wish to get married in a foreign country, if you have different nationalities or if you are expats who want to tie the knot in the Netherlands you will need to apply for the right documents to get married.
This can be quite the bureauocratic hassle, but no need to worry: applying for your wedding documents can be left to Art2Arrange. We can create a personalized step-by-syep plan with all the information you need. You will receive an up to date file with the information for the people you need to contact and the places you need to go to to apply for the documents you need. If necessary, we can appoint an interpreter for the things you need translated and, if your presence is not required, we can arrange things with the office in question.
WEDDING NIGHT AND HONEYMOON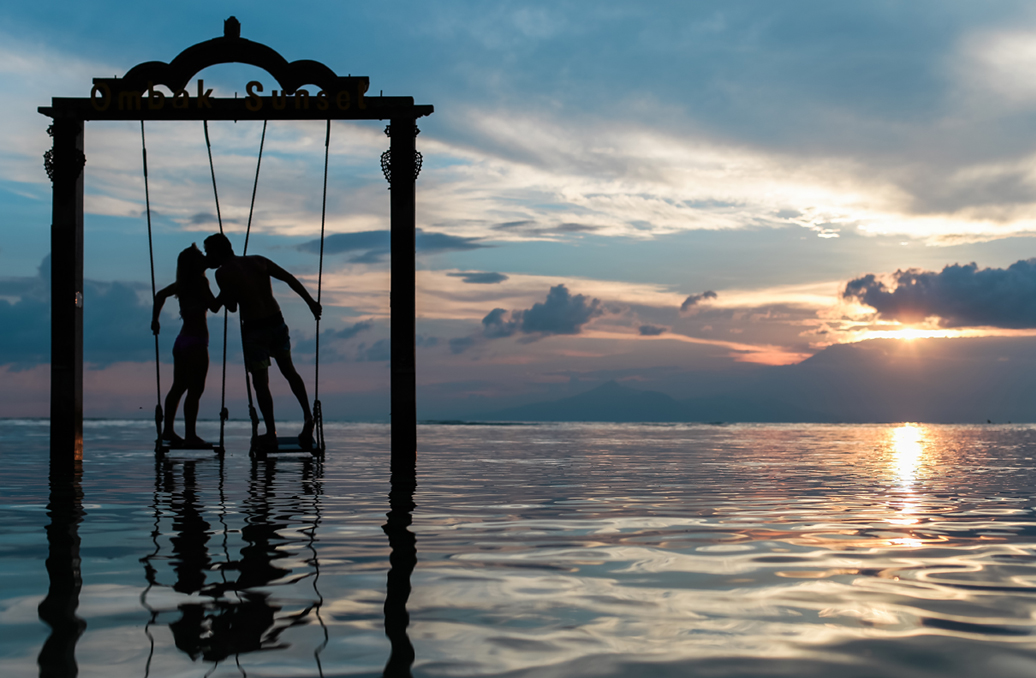 After enjoying the most amazing day on which you have wholeheartedly vowed to making each other the two happiest individuals on this planet, your day turned into the evening on which you celebrated this with the people you love most. Now the moment has come to wave goodbye to your loved ones, who are all wishing you the best as they cheer you on with their sparklers and fireworks. As you ride off into the night, you have two new adventures to look forward to: your wedding night and honeymoon. Imagine waking up the day after your wedding and drinking champagne and eating breakfast in bed… A great start to your honeymoon.
Art2Arrange can plan both your wedding night and your honeymoon. We know the most romantic gems for both occasions in the Netherlands and abroad and would gladly share our knowledge with you. Let's make your wedding night and honeymoon experiences to never forget.
MARRIAGE PROPOSAL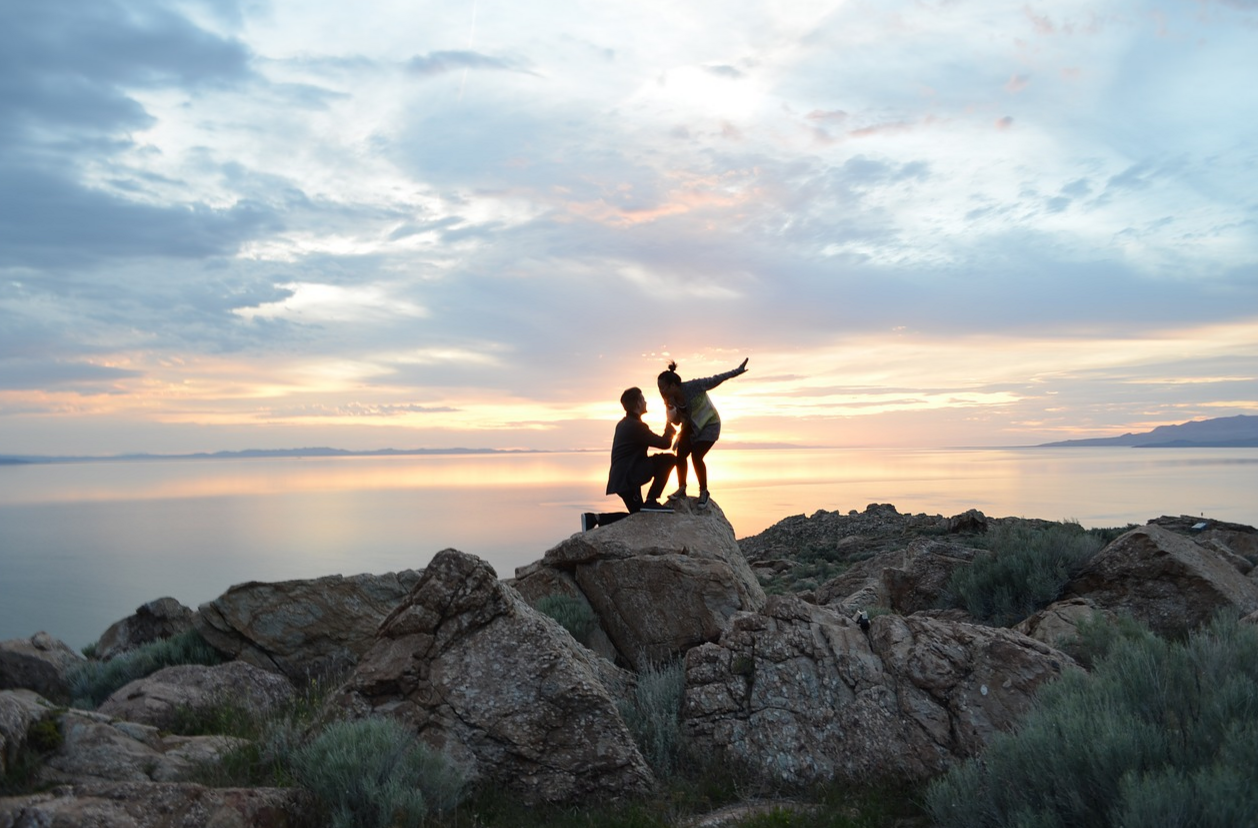 After announcing your engagement the first question you will get is: "How did (s)he pop the question?" We know, it can be quite the challenge to come up with an original and romantic marriage proposal that lives up to your partner's imagination. But don't panic, Art2Arrange is here to help you out. Are you planning your big surprise in the Netherlands or during a romantic getaway abroad? We'll arrange it for you and make sure you will have a story that will surely 'wow' your friends, family and the generations to come.
WITNESSING YOUR SPECIAL MOMENT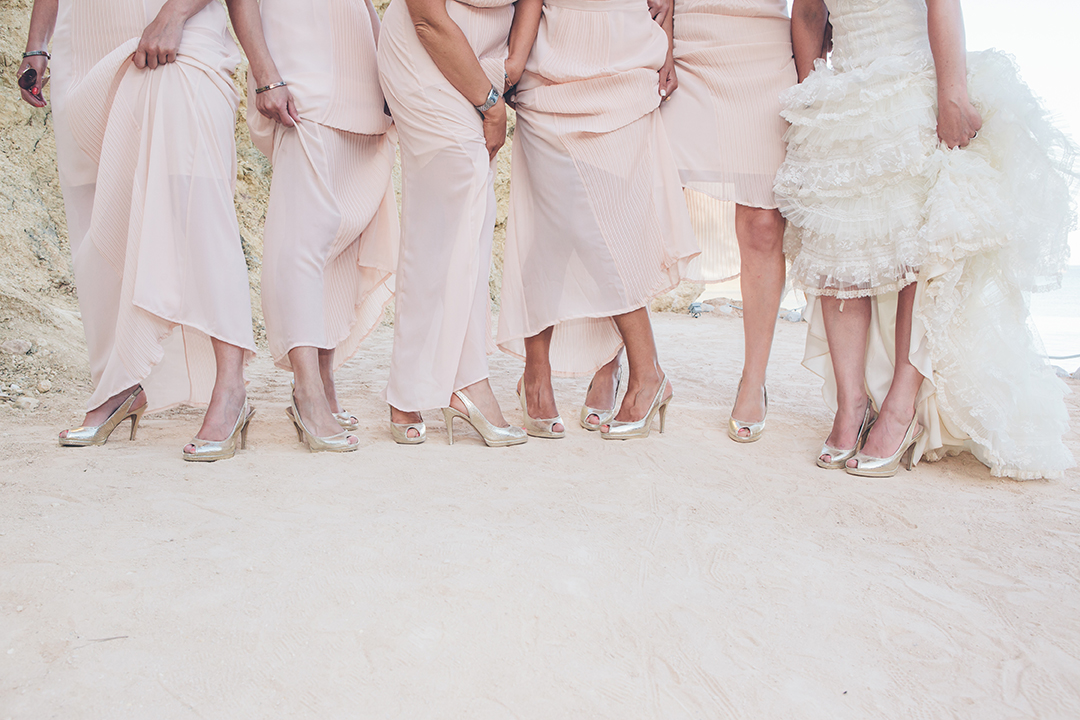 Would you like Art2Arrange by your side to witness your nuptials? Sure, no problem! Some couples prefer to share their special moment without the extra comany. However, this can be difficult as many municipalities no longer offer the service of providing legal witnesses and that is why Art2Arrange does offer to do so. Making your dreams come true – in whatever way, shape or form – is what we are here to do.
BACHELOR(ETTE) PARTY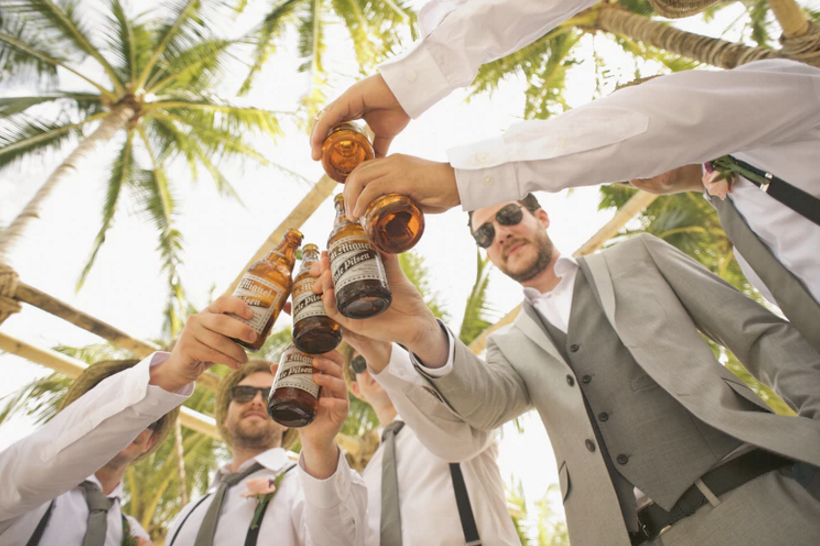 Every couple and every bachelor(ette) party is different, but the one thing succesfull bachelor(ette) parties have in common, besides being fun and stylish, is that they are all about the bride or groom to be. Art2Arrange can help you organize an unforgettable day or weekend. Our original ideas and knowlegde of various fun locations that are perfect for celebrations will inspire you to plan unforgettable festivities. What about a weekend get-away to one of your favorite cities where you get to enjoy a floating dinner on a boat? Or how about dancing the night away at a festival or a special performance? You could also visit a place or person that inspires you. Would you rather keep the festivities behind closed doors? It's also an option to go wild at a secluded location with your favorite people in the world. The sky's the limit. So, give your maid of honor or best man our number and we well take it from there. Enjoy the surprise.
Cookies
We gebruiken cookies op onze website om u de meest relevante ervaring te bieden door uw voorkeuren en herhaalbezoeken te onthouden. Door op "Accepteren" te klikken, stemt u in met het gebruik van ALLE cookies.
-
We use cookies on our website to give you the most relevant experience by remembering your preferences and repeat visits. By clicking "Accept", you consent to the use of ALL the cookies.
Read More
.
Privacy Overview
This website uses cookies to improve your experience while you navigate through the website. Out of these, the cookies that are categorized as necessary are stored on your browser as they are essential for the working of basic functionalities of the website. We also use third-party cookies that help us analyze and understand how you use this website. These cookies will be stored in your browser only with your consent. You also have the option to opt-out of these cookies. But opting out of some of these cookies may affect your browsing experience.