TROUWEN OP DE ANTILLEN
Als jullie lekker relaxed willen trouwen op een tropisch eiland, onder de palmbomen, met uitzicht op een azuurblauwe zee en met jullie voeten in het witte zand, dan zijn de Antillen een perfecte trouwbestemming. Toegegeven, het is wat verder vliegen, maar als je er gelijk je huwelijksreis aan koppelt komt dat alleen maar goed uit. De sfeer op de Antillen is ongedwongen en laid back en de trouwlocaties waar wij mee samenwerken zijn stuk voor stuk adembenemend en superromantisch. Art2Arrange organiseert bruiloften op Aruba, Bonaire, Curacao en Sint Maarten.
TROUWEN OP ARUBA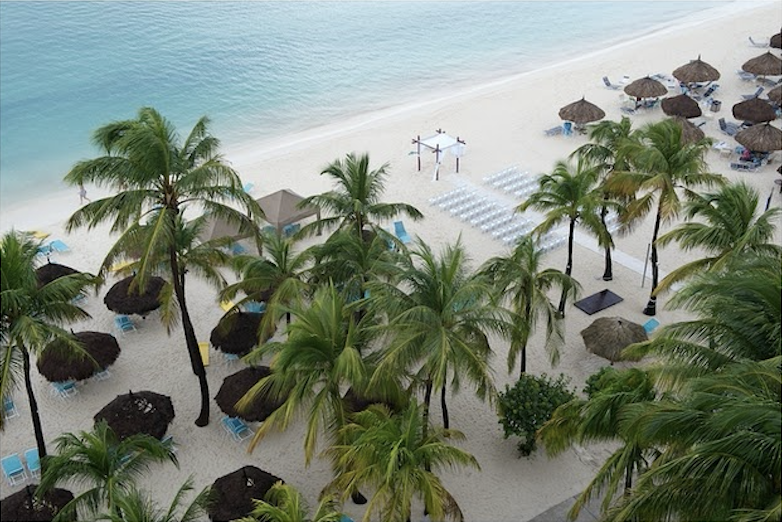 'One Happy Island', zo wordt Aruba ook wel genoemd. Daar kun je wat ons betreft 'One Romantic Island' aan toevoegen, want met die parelwitte stranden, wuivende palmbomen, diepblauwe zee en tropische, zwoele nachten ben je direct in the mood for love. Trouwen op Aruba is dus niet voor niets populair bij veel aanstaande bruidsparen. Tel daarbij op de mooie boutique hotels, de leuke beach bars en de uitstekende faciliteiten, en je hebt het perfecte eiland gevonden voor jullie droomhuwelijk op de Antillen.
TROUWEN OP BONAIRE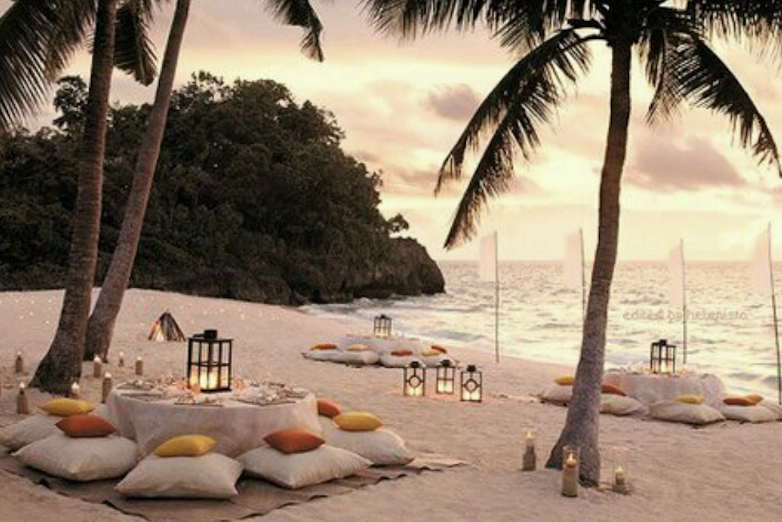 Bonaire is misschien wel het meest charmante eiland van de Nederlandse Antillen. Het is er rustig en relaxed, de zon schijnt er altijd en de natuur is indrukwekkend. De hoofdstad Kralendijk is een kleinschalig en kleurrijk stadje, met huisjes in vrolijke pastelkleuren en een gezellige boulevard. Maar het mooiste van Bonaire zijn natuurlijk die uitgestrekte witte stranden en die azuurblauwe zee. Trouwen bij zonsondergang met je voeten in de branding, met vrolijke Caribische muziek op de achtergrond, dat is trouwen op Bonaire.
TROUWEN OP CURACAO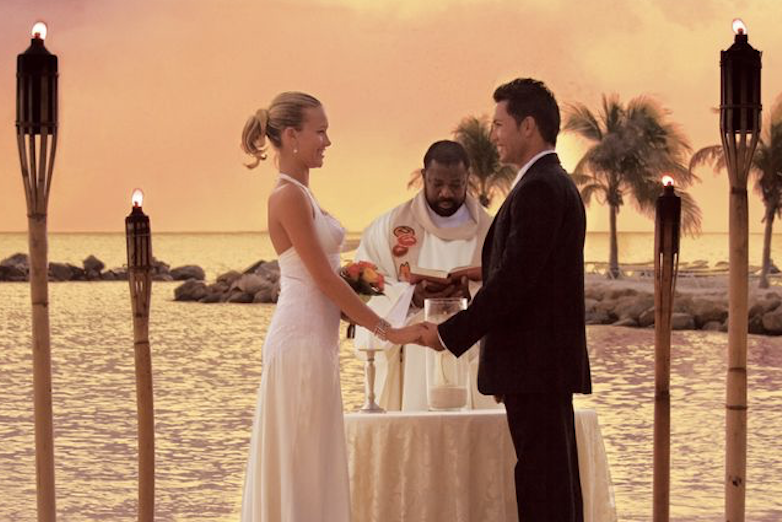 Dushi Curaçao! Dit eiland van divi-divi-bomen en witte zandstranden, van suikerdiefjes en salsa, van luxe beach resorts en sfeervolle hotels in statige landhuizen, is een geweldige trouwbestemming. De hoofdstad Willemstad is gezellig en pittoresk, boordevol schilderachtige straten en fotogenieke gebouwen. En of je nou met z'n tweetjes gaat of je familie en vrienden meeneemt: het eiland heeft talloze mogelijkheden voor een intieme of juist groots aangepakte destination wedding.
TROUWEN VOOR DE WET OP DE ANTILLEN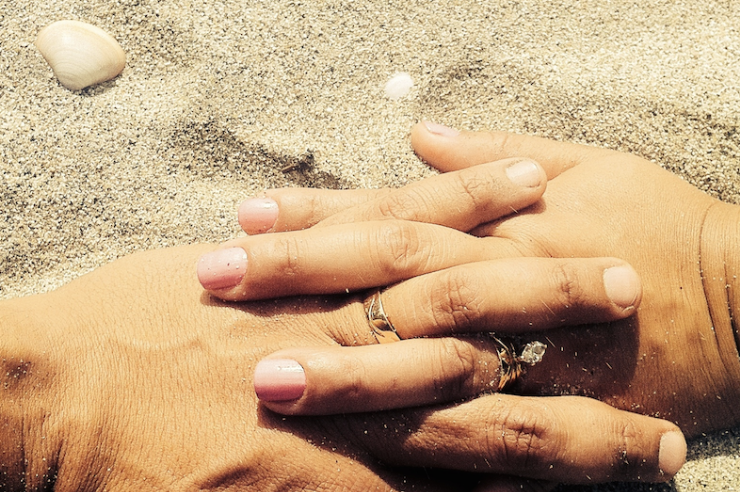 Als buitenlands stel kun je voor de wet trouwen op de Antillen, ook als je er niet woont. Hiervoor zijn een aantal documenten nodig, die vanuit Nederland geregeld kunnen worden. Daarmee helpen we jullie uiteraard graag op weg.
SAME SEX / GAY WEDDING OP DE ANTILLEN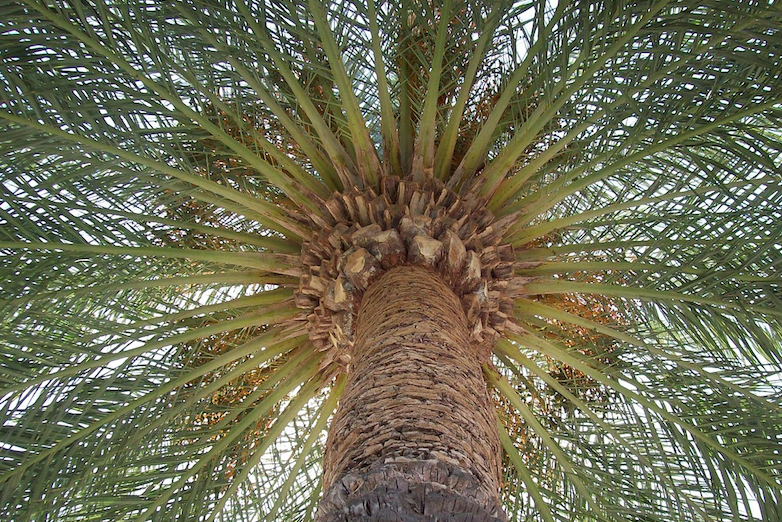 Het homohuwelijk is nog niet erkend op Aruba, geregistreerd partnerschap wel. Bonaire geldt als een Nederlandse gemeente, hier gelden dus dezelfde wetten als in Nederland. Op Curaçao en Sint Maarten is zowel een huwelijk als geregistreerd partnerschap voor gay stellen nog niet mogelijk, een ceremonieel huwelijk uiteraard wel. We vertellen jullie er graag meer over.
Cookies
We gebruiken cookies op onze website om u de meest relevante ervaring te bieden door uw voorkeuren en herhaalbezoeken te onthouden. Door op "Accepteren" te klikken, stemt u in met het gebruik van ALLE cookies.
-
We use cookies on our website to give you the most relevant experience by remembering your preferences and repeat visits. By clicking "Accept", you consent to the use of ALL the cookies.
Read More
.
Privacy Overview
This website uses cookies to improve your experience while you navigate through the website. Out of these, the cookies that are categorized as necessary are stored on your browser as they are essential for the working of basic functionalities of the website. We also use third-party cookies that help us analyze and understand how you use this website. These cookies will be stored in your browser only with your consent. You also have the option to opt-out of these cookies. But opting out of some of these cookies may affect your browsing experience.