Sharnette & Gaetan, City Chic Wedding, Amsterdam
Sharnette & Gaetan tied the knot at the intimate, luxurious and modern Gatsby-style Hotel "The Dylan Amsterdam".  Family and friends from all over the world flew in to be there. From Mexico to London, from Sweden to Gabon and from Texas to Saint Lucia. People even came all the way from Hong Kong! This group of wordly loved ones gathered in the heart of Amserdam for the happy couple's expat wedding.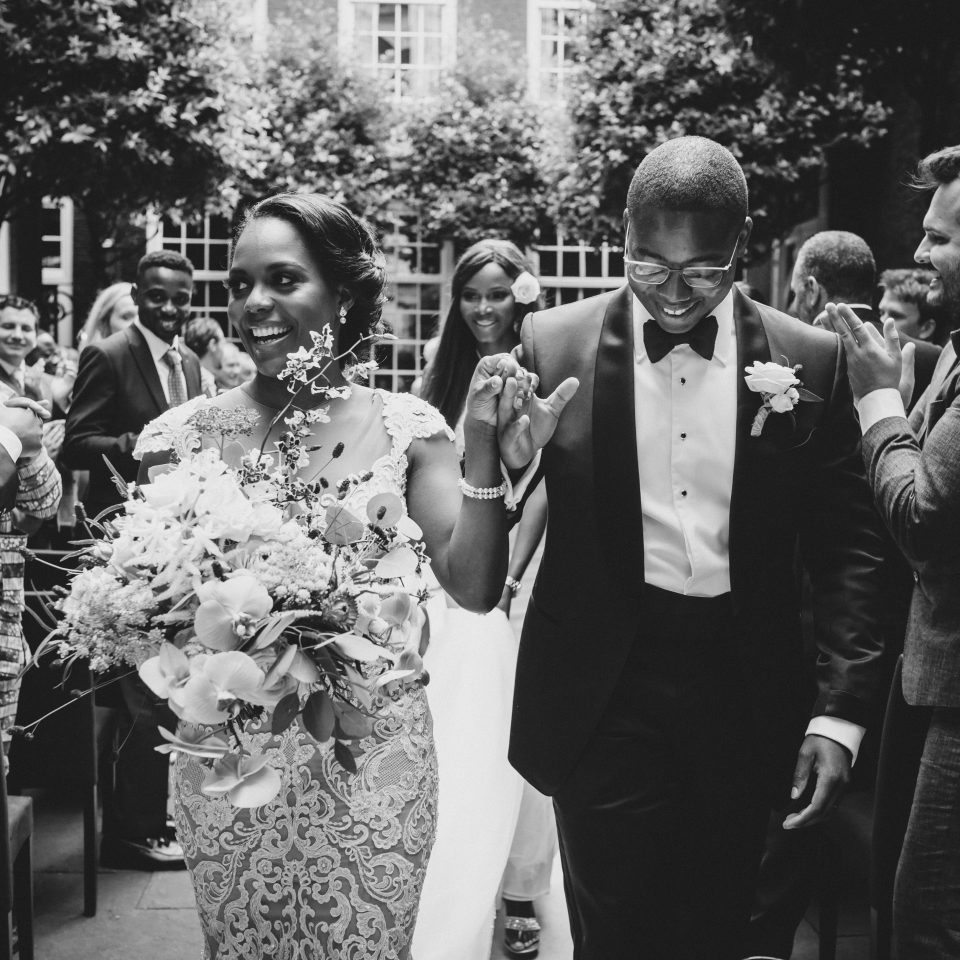 "We hired Annelies and her team to be our on day wedding co-ordinator but it didn't just stop there. With so many issues popping up in relation to the wedding, they were flexible and able to provide advice and support concerning a number of issues to finalize outstanding matters. The team's commitment, time and effort to making our wedding weekend go smoothly was the magical occasion that we envisaged so many months ago. They really took all the pressure and stress off us and we were able to truly focus on the important matters of the day. Their professionalism is outstanding and they were also able to really engage with us and our friends and family on a personal level.
Nothing was too big or too small. Even the curve ball we threw at them to organize the after party in a top club for 30 people on the morning of the wedding did not phase them. They delivered and we finished our wedding in style.
Couldn't have asked for more. Money well spent!!"