Frederieke & Tabe, Chinatown Theme Wedding, Amsterdam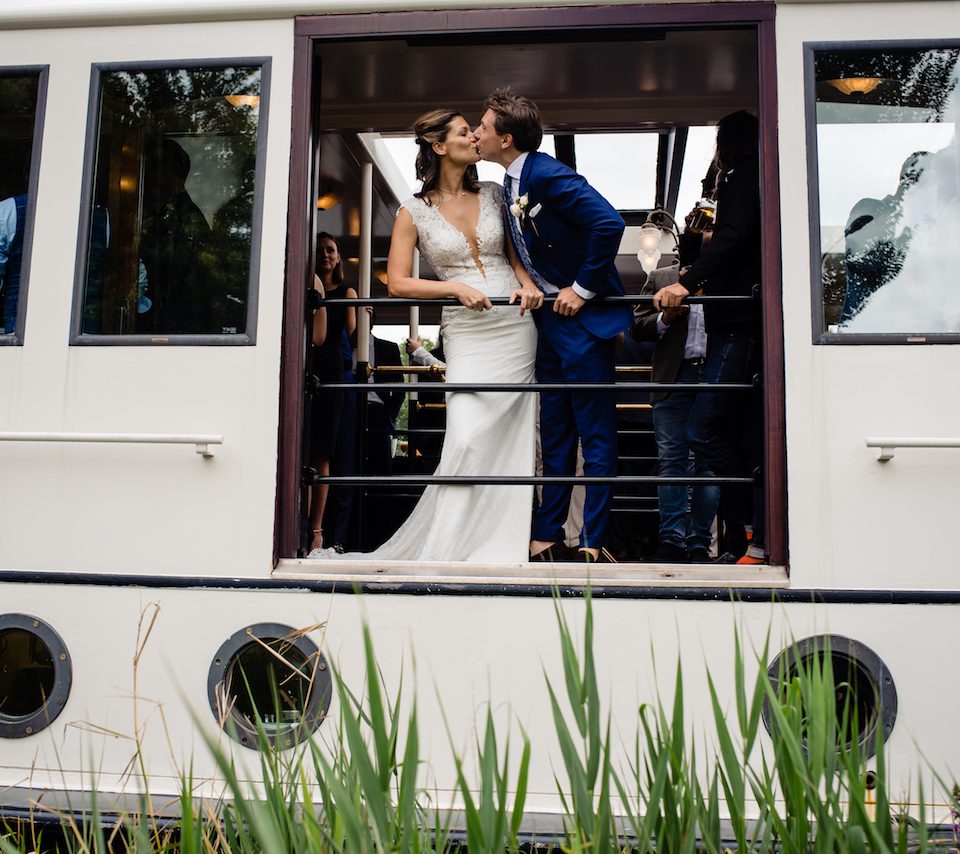 A Chinatown wedding theme, that's what Frederieke and Tabe wanted for their special day, so we made sure that that's what they got. From the dress code to the cuisine, from the styling to the gateway: everything was centered around their wish. They even had spectacular fireworks and a traditional Lion Dance. Did you know that the Lion Dance is performed to bring good luck and fortune? Fun fact: the bride and groom have to feed the lion lettuce! It was all very exciting and truly unique.
"Why a Chinatown themed wedding?" you ask. Well, the bride and groom live there and they wanted to bring some of China's beautiful, cultural traditions to their country of origin: the Netherlands.
The happy couple's wedding day started with a romantic ceremony just outside of Amsterdam. The ceremony took place on a dreamy island along the Amstel river. The bride and groom said their "I do's" surrounded by their loved ones in a majestic orchard, so picturesque. After a heartwarming wedding toast and the cutting of the cake, the wedding party boarded the Wapen van Amsterdam- a charming, historical boat- for a floating reception that took them on a scenic tour through the canals of Amsterdam. After this the love birds danced the night away with their family and friends. What a celebration!