Ciara & Rupert , Christmas Winter Wedding Amsterdam, The Netherlands
We've ended 2019 with a beautiful intimate X-Mas wedding and started 2020 with a great New Years Eve Party! Never thought a winter wedding in December could feel so warm…
Ciara and Rupert are Irish expats, living in Amsterdam, so when they decided the get married, it was a nice opportunity to show their family and friends all that our beautiful city has to offer during the winter.
They wanted to have a Catholic Church Ceremony, and found Father Ben willing to marry them in the stunning Krijtberg Church, hidden in the busy city center of Amsterdam. The Church was beautiful decorated with Christmas Trees full of sparkling lights, lots of greenery and red flowers. The daylight through the high stained glass windows gave a magical feeling during the mass.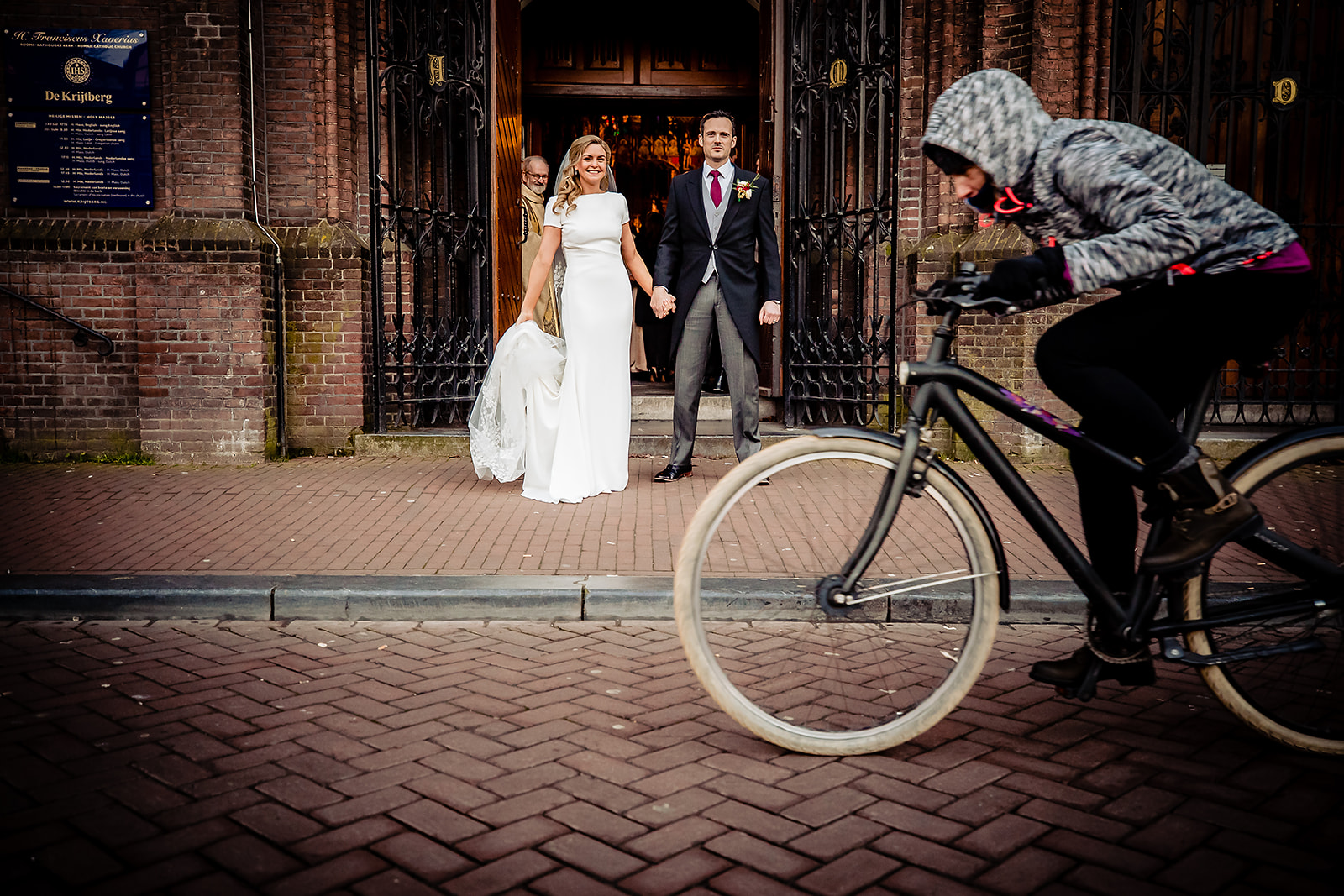 The whole wedding day had a historical, traditional, elegant and warm atmosphere, from the preparations in Pulitzer Hotel, till the dinner and party in the historical "West Indisch Huis".
Did you know that The West Indies House is the former headquarters of the West Indies Company (WIC) in Amsterdam? In this building the commanders of the WIC ordered the construction of a fort on the island of Manhattan in 1625, the first impetus for what would become the metropolis New York. Nice to know, isn't it…?!
They party went on till late and the next day the whole group started partying again, because it was New Years Eve. The lovely wine restaurant Divino in the Jordaan area opened it's doors for Ciara and Ruperts guests and 2020 started with great Italian food, the best wines and lot's of music. We couldn't hope for a better start of this new year!