Spectacular Loft Wedding, Amsterdam
We are so honored to have been a part of this Trans-Atlantic love story between an American bride and a Dutch groom who celebrated their special day in Amsterdam. And what a day it was!
This creative couple knew exactly what they wanted their wedding day to look like and working with them was a phenomenal experience. We kicked off the occasion in The Loft at A'DAM TOREN, a deluxe penthouse on the 16thand 17thfloor of an architectural gem. It's such an open and airy space with floor to ceiling windows from which you can enjoy the most mesmerizing views of Amsterdam.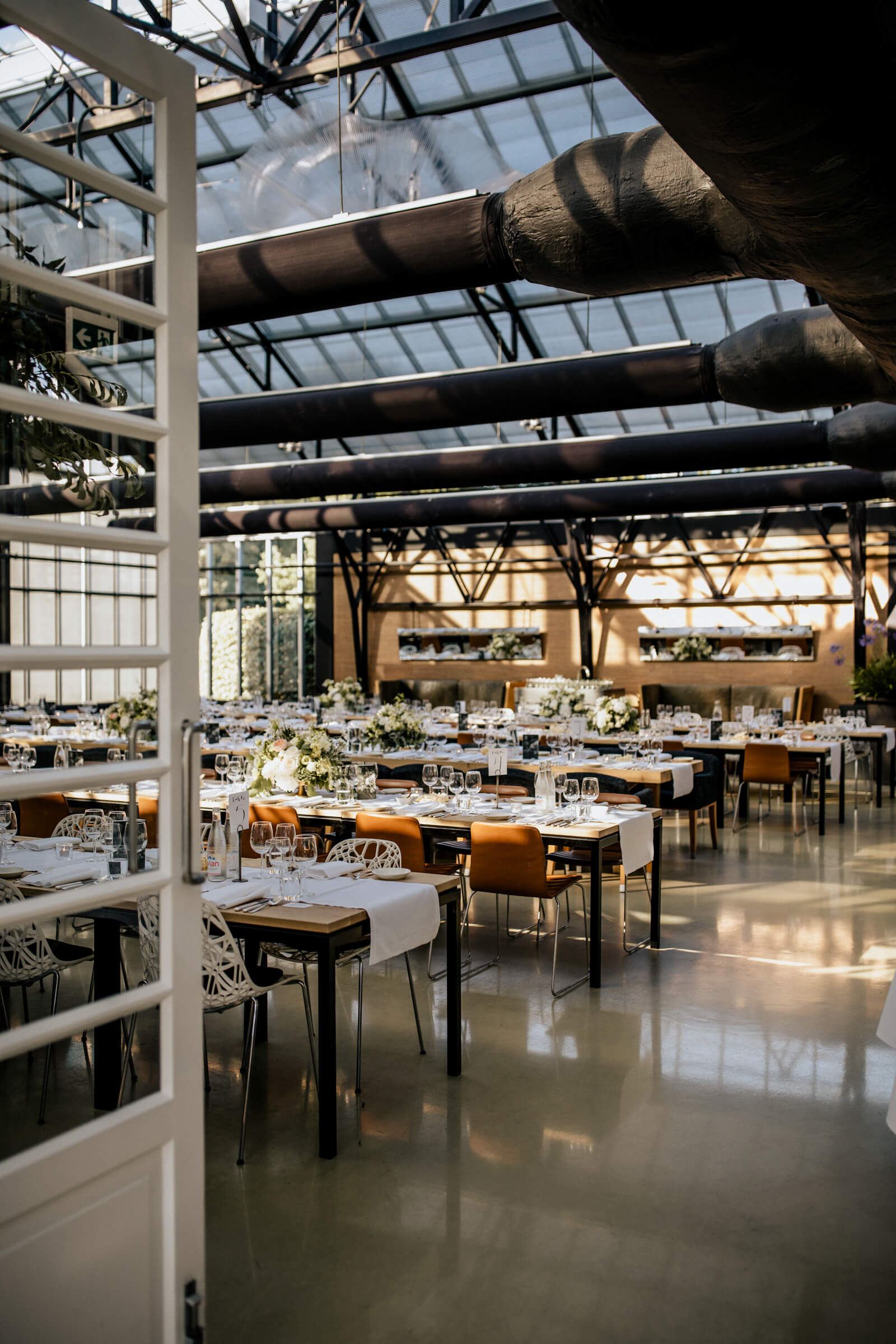 The couple celebrated their day with many loved ones and it was heart-warming to witness so many bridesmaids and groomsmen supporting and honoring the bride and groom. One of the moments that truly stood out took place at the beginning of this grande day. At the start of the ceremony, as classical music played in the background, the entire wedding party took a moment to take in all the love and, together, entered a meditative state. Music, morning sunshine and a moment of collective being. It was truly next level.
The wedding guests had some time to explore the city of Amsterdam after the ceremony, which was great fun. At the end of the day the happy couple and their guests came together at De Kas for a spectacular dinner party and subsequent festivities. This unique restaurant is located in a set of greenhouses that date back to the 1920s. What makes it even more special is that they used to belong to the Amsterdam Municipal Nursery.
This one of a kind hotspot likes to keep it local and fresh and, therefore, they create special menus based on ingredients that are, you guessed it: local and fresh. De Kas has its own greenhouses and a garden where they grow herbs, vegetables and edible flowers. All other ingredients come from farmers and suppliers in the Amsterdam area. Food doesn't get any better than this!
After enjoying a sensational meal, the happy couple danced the night away amongst family and friends. Joy, laughter and high spirits all around. This was definitely a celebration to cherish.