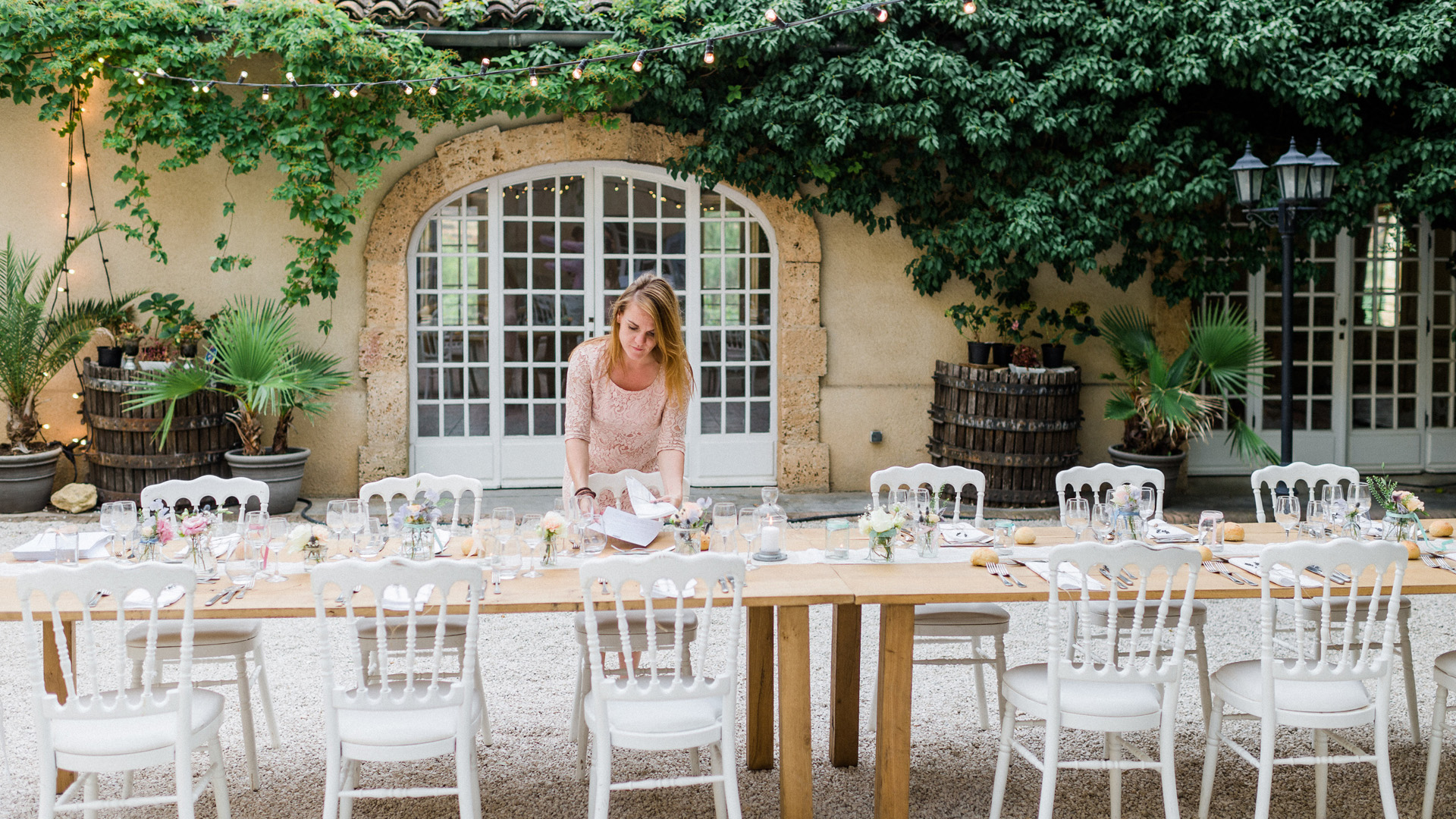 It is a well known fact that planning a wedding is time consuming. That is why you can leave the entire wedding planning process to Art2Arrange. Wedding planning is one of our specialties.
After our initial meetings we will lay the groundwork for your wedding and help you with the various tasks of planning your special day. Think of selecting the wedding location(s), choosing your vendors, deciding which florist to go with and selecting that perfect vintage car or fairytale carriage. Moreover, we will take care of all the necessary insurances and documents (both in the Netherlands and abroad), guard the budget, create the plan of action and much more. We can even organize your honeymoon or bachelor(ette) party if you want us to! We are at your service to answer all your questions and provide suggestions when necessary. This allows you to prepare for your big day in a relaxed manner, while just focusing of the fun aspects of your wedding. On the big day we will ensure that everything runs smoothly, we will handle unexpected situations and we will act as hostesses to your guests. If your wedding will take place at multiple locations and/ or your guest list is quite long, Art2Arrange can advize you in hiring an assistant wedding planner.
GO BACK TO OVERVIEW WEDDING SERVICES
Cookies
We gebruiken cookies op onze website om u de meest relevante ervaring te bieden door uw voorkeuren en herhaalbezoeken te onthouden. Door op "Accepteren" te klikken, stemt u in met het gebruik van ALLE cookies.
-
We use cookies on our website to give you the most relevant experience by remembering your preferences and repeat visits. By clicking "Accept", you consent to the use of ALL the cookies.
Read More
.
Privacy Overview
This website uses cookies to improve your experience while you navigate through the website. Out of these, the cookies that are categorized as necessary are stored on your browser as they are essential for the working of basic functionalities of the website. We also use third-party cookies that help us analyze and understand how you use this website. These cookies will be stored in your browser only with your consent. You also have the option to opt-out of these cookies. But opting out of some of these cookies may affect your browsing experience.