Josine & Roeland, Magical Wedding Antwerp, Belgium

Celebrate your wedding at a Magical Château near Antwerp, Belgium.
Josine and Roeland celebrated their love and tied the knot at the magical House de Neuf: a hidden gem in the form of an 18thcentury château just outside of Antwerp. It doesn't get more magical than that!
At Art2Arrange we were delighted to assist this wonderful couple in putting together their extraordinary wedding day at a picturesque château in beautiful Belgium. Annelies is a friend of Josine's sister and as a gift to the happy couple this sister, Suzanne, arranged for them to have a wedding consult with us. During a wedding consult we provide you with suggestions and ideas on how to find the perfect wedding venue, we give you tips and tricks about how to acquire all the documents you need, we suggest suppliers and partners whom you can work with and we fill you in on all the latest wedding trends and creative how to's. A wedding consult leaves you inspired and equipped to start planning your wedding!
It was such a delight to sit down with Josine and Roeland. Josine has years of experience working in the hospitality business so she is a go getter and knows exactly what she wants and how to get it done. On top of that, Roeland is an experienced event planner and knows the ins and outs of the business. A golden combination and together they created a truly fabulous day. We joined forces again at a later stage in which Art2Arrange took on the role of Masters of Ceremonies.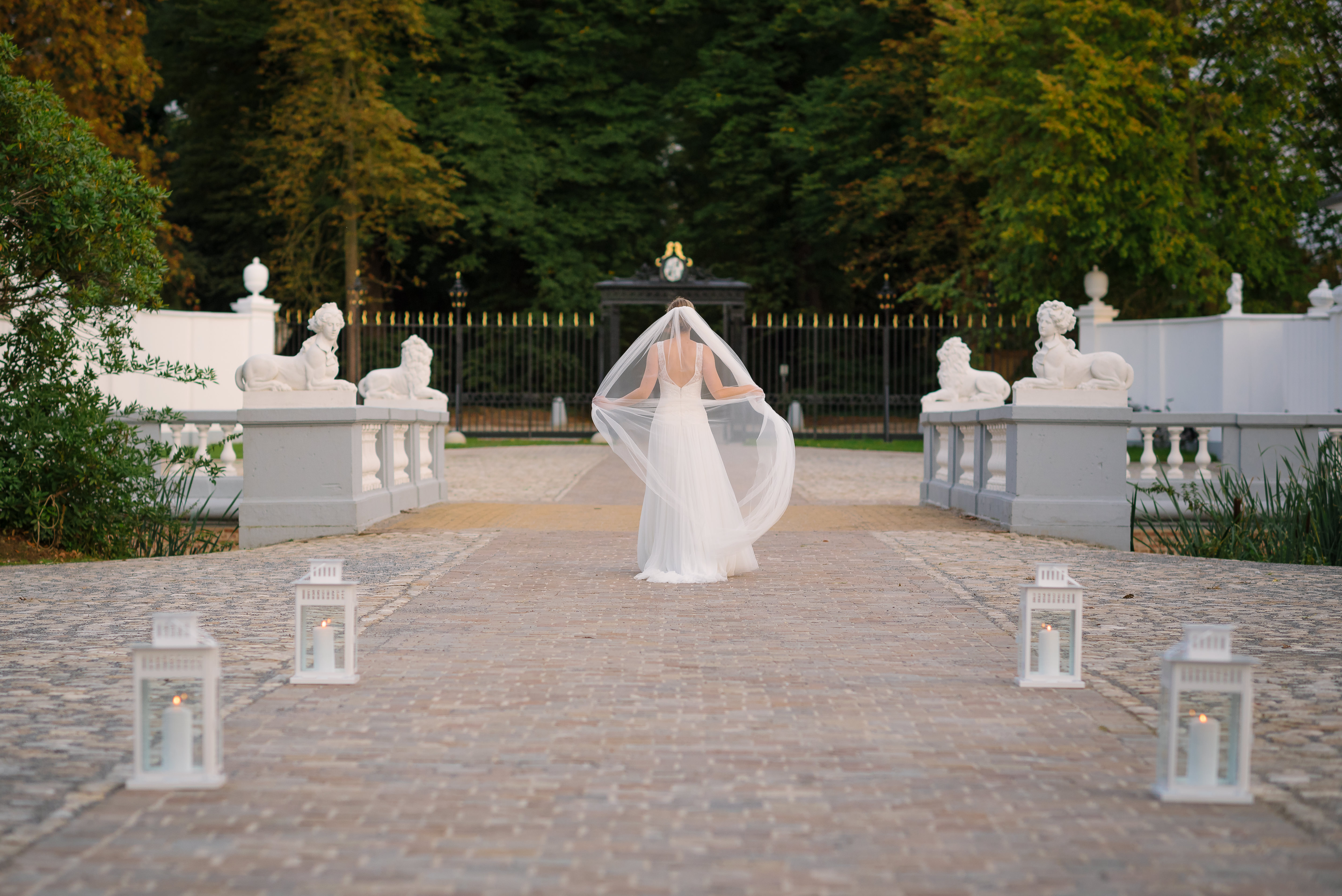 It was such a magnificent day and the characteristic château with its beautiful gardens set the perfect stage for this happy couple to say their "I do's". Fun fact: the château is currently under construction and they're renovating parts of it so in the future you will also be able to spend the night. Can you imagine a wedding event lasting two or even three days? We sure can!
Our favorite moment of the wedding was when the happy couple danced their first dance They had put in the effort and their performance was captivating.
Here's what they had to say about the day themselves: "We got married on September 14th, 2018! This was an unforgettable and fantastic day for us! After a fun wedding consult with Annelies, which was gifted to us by my sister, we thought it would be a good idea to ask Annelies to be the Masters of Ceremonies on our special day.
We planned everything ourselves in terms of organization and hiring vendors, but on our big day Annelies and Margreeth took over the logistics.
It's so nice to have people around you that make you feel comfortable and at ease so that you can just let go and enjoy. Since we have both worked in the hospitality business this was quite a challenge for us.
I would recommend working with Art2Arrange on your big day to every bride so that you can 100% enjoy your day and leave the details to the professionals."
Thank you so much Josine and Roeland!